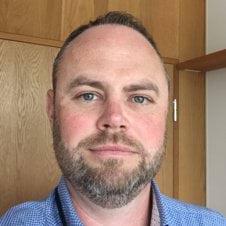 Andrew Gill
Director Marketing – Global Marketing
Please describe yourself in 20 words or less.
British and Swedish national, Marketing and Product Management professional in medical devices, father of 2 boys.
Briefly describe your role and responsibilities at CellaVision.
Director Marketing with responsibility to support the existing portfolio, drive marketing communications and launch new products.
In your opinion, what makes CellaVision a great place to work?
CellaVision is a great example of a modern Swedish company – I enjoy working here because of the collaboration, open communication, welcoming atmosphere, and the collective pride in our products.