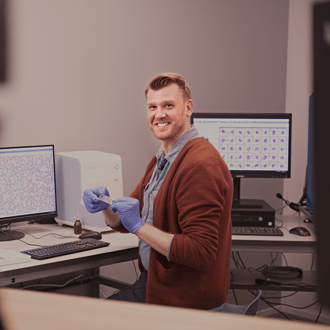 Bob Baczewski
Senior Product Specialist – Global Marketing
Please describe yourself in 20 words or less. 
I'm a former Medical Laboratory Scientist who loves his dog, coffee, cooking, travel/the beach, and working around the house and garden.

In your opinion, what makes CellaVision a great place to work?
It is refreshing to be surrounded by a team hard-working individuals, who all share similar values and believe in our innovative products. As someone who loves to travel, that is one of my favorite parts of the job – I have had the opportunity to see so many places around the world, meet lots of people, and because of this, various tasks and opportunities keep work interesting and new.