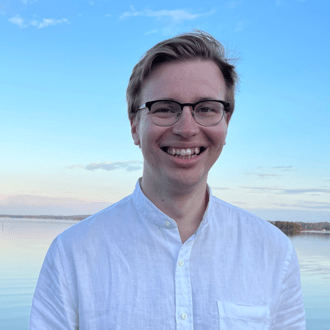 Mattias Näsström
Software Engineer – Software & Applications
Please describe yourself in 20 words or less.
Machine Learning Enthusiast with a MSc in Engineering Mathematics and a passion for cooking, exercising and being in nature.      
Briefly describe your role and responsibilities at CellaVision.
As a Software Engineer I, together with the rest of my team, am responsible for delivering image analysis and machine learning algorithms and solutions which can be used in CellaVision's applications. This can mean anything from developing ML algorithms which, for example, can be used to detect cells, to coding a solution to a problem, or scanning slides in the lab to test out an implementation.
In your opinion, what makes CellaVision a great place to work?
The working environment is one factor that makes CellaVision a great workplace, everyone is super friendly and helpful and you feel like a part of the CellaVision family very fast. Another reason is that CellaVision is a very cool company which develops state of the art analyzers and applications which in the end will help people.