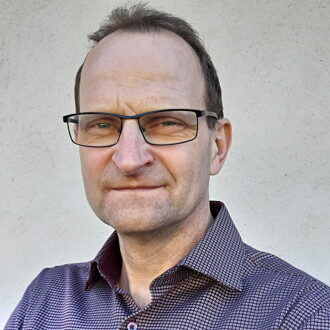 Gert-Ola Carlsson
Software Engineer – Software & Applications
Please describe yourself in 20 words or less.
I live in a house in the middle of Österlen, the paradise of Skåne. I have a passion for running and I like to watch my twin daughters playing soccer. 
Briefly describe your role and responsibilities at CellaVision.
I am Software Engineer in the Applications PB team. I work with development of applications used during analysis in the CellaVision instruments. My main tasks are often within the area of image analysis and neural networks, but I have broad experience from most parts of the software. I find it exciting to solve complicated technical problems and then explain things I have learned to other colleagues.
In your opinion, what makes CellaVision a great place to work?
The best with CellaVision is the combination of using advanced technology for something helpful in real life and to work with professional colleagues that always are interested and friendly.