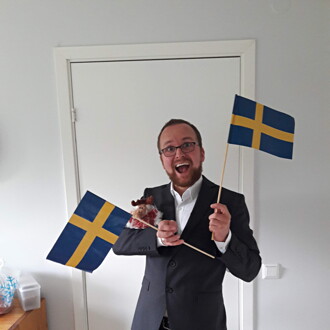 Mattes Liebsch
Test Leader – Software & Applications
 Please describe yourself in 20 words or less.
Enjoy doing sports, dancing, and quoting Lord of the Rings. Climate Activist. Sadly, haven't played my drum set in years.
 Briefly describe your role and responsibilities at CellaVision.
As a Test Leader, I work with requirements and specifications in the bone marrow development project. I am responsible for preparing for verification and validation phases of projects and managing, together with the Test Leaders of the other teams, our test lab and test trainings. With the Development Manager and Product Managers I structure our development sprints and take up responsibilities for our team.
 In your opinion, what makes CellaVision a great place to work?
Besides developing amazing and unique products, CellaVision is a small enough company to keep a low hierarchy and a great atmosphere for open-minded discussions. And there are plenty of opportunities to engage in projects and initiatives and to learn new skills.