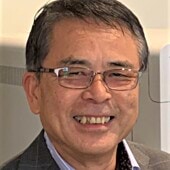 Koichi Matsumoto
Representative Director Japan – Global Sales
Please describe yourself in 20 words or less.
I have a sales and marketing experience in the hematology field for many years. I appreciate helping others with their successful work
Briefly describe your role and responsibilities at CellaVision.
I have been working as Director for CellaVision Japan since 2008. With our partners to improve the laboratory workflow in the cell morphology through CellaVision products
In your opinion, what makes CellaVision a great place to work?
I like CellaVision products which have unique and innovative technology. The new entry of foreign enterprises into the Japanese market is quite challenging. CellaVision has given me the opportunity to develop the market for new technology.