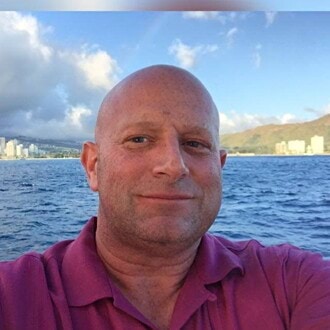 Scott Dunbar
Area Sales Manager – Global Sales
Please describe yourself in 20 words or less.
I am a Native Bostonian that lives in the Mile High City of Denver and if time was on my side, I'd still have none to waste.
Briefly describe your role and responsibilities at CellaVision.            
 I am responsible for planning, organizing, influencing and controlling the actions of our distrubution partners in the Western United States.  I enjoy meeting pathologists and discussing the value of digitizing the glass slide for improved quality and patient care.  I enjoy working on problems, for example improving smear and stain quality and have done so all over the World from Mexico to Chile to Manila and Dubai.  I really enjoy educating scientists on how CellaVision technology can really impact laboratory medicine.  I also love the opportunity to work with my colleagues all over the Globe.
In your opinion, what makes CellaVision a great place to work?
CellaVision is an innovative company that has a family feel to it.  I feel my director listens to me and values my input.   Furthermore our upper leadership is very approachable and welcomes suggestions.  We continue to grow using our strategic model and I know the future at CellaVision will be bringht as we have the DC-1 on the horizon in the USA and with the acquistion of the RAL Stain solutions.  Everyday at work is different for me, I look forward to the challenges and celebrations of the job, I hope to grow at CellaVision in the future and would welcome an international assignment in the future.  CellaVision encourages creativity.