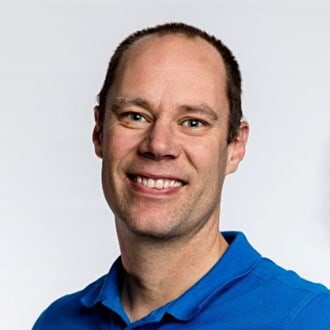 Magnus Lindeberg
Director Supply & Sourcing – Supply & Sourcing
Please describe yourself in 20 words or less.
Name: Magnus Lindeberg

Education: Master of Science in Mechanical Engineering (specialized in logistics and production systems)
As a person I try to look at challenges in a positive attitude and I want the personal to grow in the company
Briefly describe your role and responsibilities at CellaVision.
Role: Manager Supply & Sourcing

Responsibility: Responsible for the daily work and the strategic development of the department. The daily task varies between responsibility for supply to customers, order handling including shipment and invoicing, production technology, purchase components, secure supplier quality, secure internal quality, production scheduling to tactic and strategical tasks as outsourcing & production activities at 3PM, internal process development, strategic purchasing and resource planning.
In your opinion, what makes CellaVision a great place to work?
The people in the company are very professional, competent and friendly. There is a "we can do it" attitude in the Supply and Sourcing team and the company. Since CellaVision is growing there are opportunities and needs to develop both the organization and the people in a positive way.