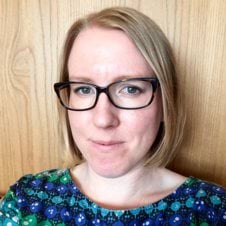 Elin Lund
Product Manager – Product Management
Please describe yourself in 20 words or less.
An eager knitter with a taste for well-written fiction, cava, sweets, and laughter.
In your opinion, what makes CellaVision a great place to work?

First of all, the nice colleagues and prestigeless spirit. People are focused on solving the problems that occur and take responsibility for their work, we are a good team! I also appreciate the size of the company. You get an understanding of how things fit together, making it easier to do a good job. Last but not least, it is also nice to work with a product that actually helps people.
Want to get to know Elin more? Read our longer interview from when she worked as a Mechanical Engineer here