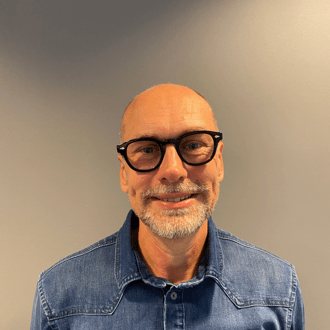 Jacques Canive
Director Finance & Administration – Finance & Administration
Please describe yourself in 20 words or less.
Married father of three, a Labrador, travel, housing projects, motorcycle, golf, ambition to exercise more than he does.
Briefly describe your role and responsibilities at CellaVision.
I´m leading the finance team with three full time employees and one part time student co-worker. We are a quite streamlined department that secure the delivery of high-quality financial reporting, both internal and external. My team handles most of the common tasks for a finance department, such as accounting, group consolidation, invoices, financial analysis, financial budgets etc.
In your opinion, what makes CellaVision a great place to work?
Where do I begin… it feels good to work for a company that provides a solution that leads to an improvement for humanity, great colleges, wonderful working climate, nice office with a good location that allows me to use my bike to commute. CellaVision have also been a profitable company for the last 15 years and from a finance perspective, working with black figures bottom-line is much more fun than struggling to manage losses.