CellaVision will be attending ARKAD 14-15 November 2018
CellaVision will be attending the ARKAD Career Fair in southern Sweden and is organized annually by the Student Union at Lund University, Faculty of Engineering (LTH). 
180 companies and organizations visit ARKAD to meet 10 000 students who are currently studying to become Masters of Science in Engineering, Bachelors of Science in Engineering, Fire Protection Engineers, Architects and Industrial Designers at LTH.
Hope to see you all there! We have very exciting things to show you.
Stay tuned... #comeasyouare
---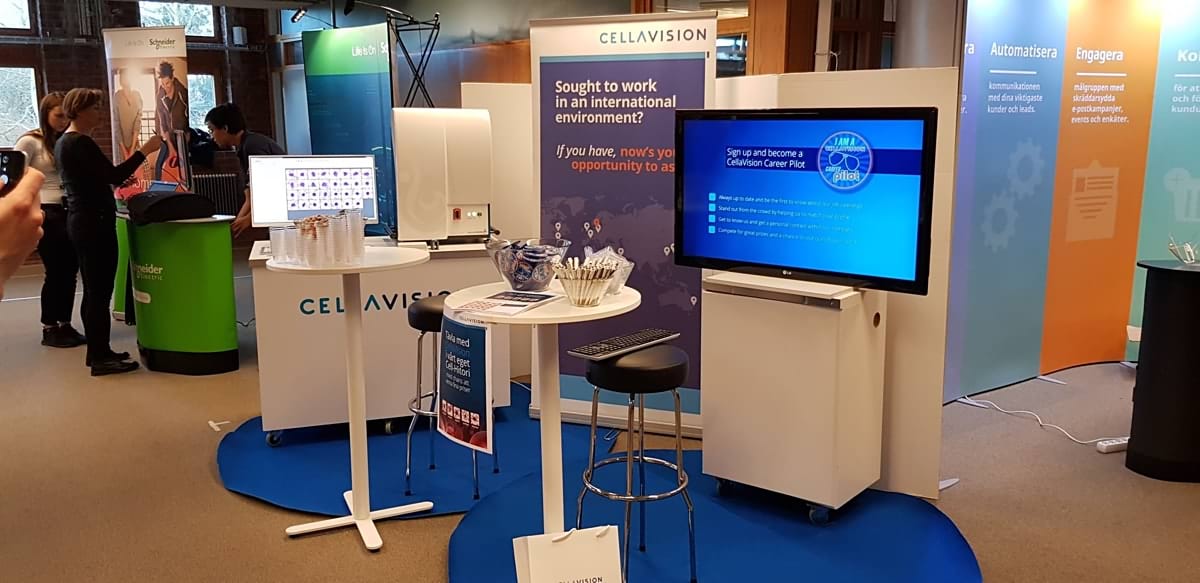 Our showcase from last year.