CellaVision watched Sweden beat Mexico. Go Sweden! 🇸🇪
CellaVision ate Mexicana for dinner - literally. A bunch of people stayed in the office to cheer for our Swedish heroes in the world cup.
This is when Andreas Granqvist scored Swedens second goal for the night. And then we celebrated...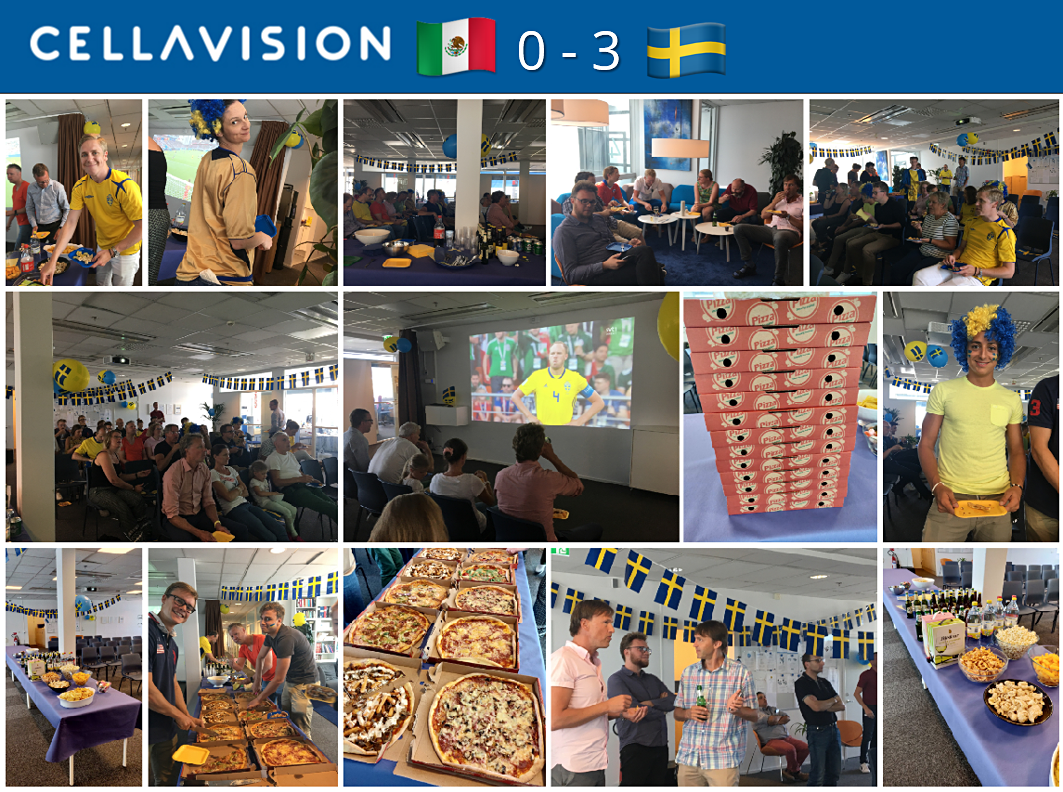 On Tuesday Sweden will try to beat Switzerland in the round of 16.