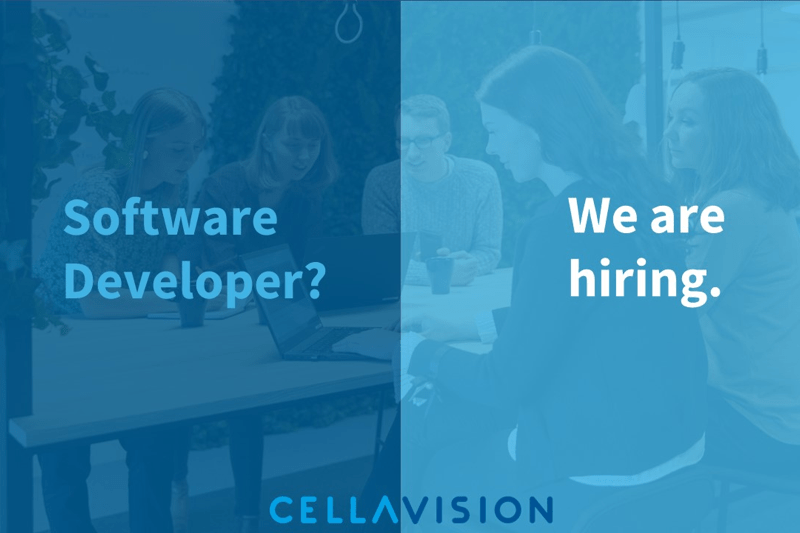 CellaVisions Software & Applications department is growing!
At Software and Applications, we work at the forefront of technology and use some of the latest advances in programming, digital imaging, and machine learning to create customer value. With us, you can drive the future of digital cell morphology among highly skilled and passionate colleagues. At Software & Applications there are four development teams with different specializations.
All our work has different aspects of the critical interface between man and machine but with the same goal. We replace labor-intensive manual steps with state-of-the-art digital counterparts to automate and simplify the process of performing blood and body fluid differentials.
We develop the algorithms in our analyzers that automatically locate and pre-classify cells, using the latest machine learning frameworks and leading-edge image processing. The better the software performs, the easier and faster the user can verify the results. We also design intuitive user interfaces for working with the images and provide the infrastructure for humans to cooperate and connect in collaborative networks. We have a strong focus on quality and stability as our software is often used in a hospital setting with little or no connectivity to the outside world.
At CellaVision you get the opportunity to influence how you work, both on a team and company level. This gives you the freedom to take as much responsibility as you like and investigate promising new technologies

Johannes Persson

Software Engineer, Software team