Software & Applications
·
CellaVision' s Headquarters
Development Manager Software Core
Do you want to play an essential role in supervising a team of software architects working with core software components used in medtech products? Do you have a genuine interest in innovation, technology and people? Don't miss this opportunity to take on the exciting role as Development Manager at CellaVision.
About us
CellaVision is the world leader in digital hematology and our analyzers are used in health care services around the globe. We work at the forefront of technology and use some of the latest advances in programming, digital imaging, and machine learning to create customer value. Joining our company means you will play an essential role in shaping the future of digital cell morphology together with a team of highly skilled and creative colleagues.
About the role
As Development Manager in CellaVision's Devices & Software division, you supervise a newly formed team responsible for CellaVision's core software components. The team takes an overall responsibility for the software architecture and works closely with other software development teams to ensure that coding standards and design choices are utilized in an efficient way to maintain high quality in the products.
The Development Manager is technically responsible for the team's delivery and product quality, making sure that software architects have the necessary authority, resources, skills and competence to decide on coding standards and software platforms for the Devices & Software division. We use an agile approach where the team takes responsibility for all new functionality - from algorithm development, implementation, code reviewing, testing and documentation. The team is growing and consists today of four software architects.
The Development Manager reports to Director Software & Applications.
Key responsibilities
Work closely with other development teams and product management to best define the team's work in accordance with the needs of CellaVision and CellaVision customers, both on short- and long-term.
supervise and enable the Software Core team members to take technical responsibility for core software components and assist with software architecture expertise to other development teams.
Contribute to further developing working methodology and processes in an agile direction.
Contribute to the development of the Devices & Software division to ensure employee competence and efficiency on short- and long-term.
Comprehensive staff responsibility including performance management, setting salary, recruitment, onboarding/offboarding, work environment responsibility etc.
Assist employees with knowledge and a coaching leadership while guiding and developing your employees.
Assist product management in following market trends/competitors and continuously keep up to date for CellaVision to develop products that are optimal for the customer.
Our offer
An innovative, international environment with a company culture that enables our people to collaborate and focus on the execution of great ideas while working on solutions that adds value to the greater good of health care.
Flexible hours and reduction of work hours to promote work-life balance.
A safe employment - being covered by a collective agreement including all the necessary insurances, occupational pension, parental leave supplements and more.
Focus on wellbeing and health with free gym at the office, wellness allowance, lunch benefit, sponsored running competition, discount on gym memberships, as well as a modern office to boost collaboration and a healthy work environment.
We enjoy working together as a team and get together for weekly breakfasts.
… Meet us to learn more about our total offering!
About you
You understand the value of coaching leadership, where you direct, motivate, and provide others with the powers required to effectively achieve common goals. You are skilled in creating commitment within your team and have a big interest in coaching and supporting people in their professional development. You are result-oriented and identify goals, carry out activities and work-focused to achieve the desired result. You are used to take extra responsibility and address tasks in your everyday work. You act stable in stressful situations and have a well-developed ability to prioritize and focus on the most important tasks, both for yourself and by coaching others.
Your experience
M.Sc. in Engineering within appropriate field
Experience supervising a team within a development project, either as a manager, project leader, scrum master or a similar informal leader role
Solid software architecture skills
Experience and insights from high-tech and complex products
Experience in assisting and further developing the work of a research and development organization
Good English communication skills, verbal and written
Care to join?
This is a full-time position based at CellaVision HQ in Lund, Sweden, with new offices, good infrastructure and commuting possibilities. The position will start as soon as possible.
Apply to this role by following the application form and attach your resume for us. Due to summer vacation, we will start to review applications on August 15th. Please send us your application no later than September 1st, 2022. We look forward to your application!
To know more about the position, please contact recruiting manager Per Sennmalm, Director Software & Applications, at per.sennmalm@cellavision.com Questions about the recruitment process contact Jaqueline Johansson Salonen, HR Manager, at jaqueline.johanssonsalonen@cellavision.com
CellaVision is a non-discriminatory workplace where qualified applicants receive consideration for employment without regard to race, nationality, ethnic or social origin, age, religion, political orientation, gender, sexual orientation or identity, family or marital status, pregnancy, disability or any other basis prohibited by law.
We decline all contact regarding services in advertising, consulting or recruitment.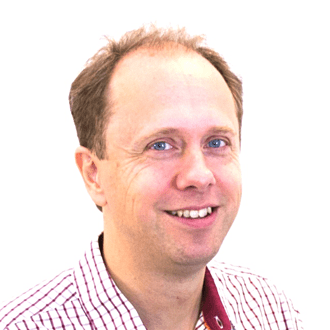 Contact
Per Sennmalm
Director Software & Applications – Software & Applications
CellaVision' s Headquarters
Workplace & Culture
The corporate culture here at CellaVision is based on openness, teamwork and creativity. We set high personal development, and we give our employees the opportunity to shape their role and their work situation.
Besides having fun together during working hours, we make sure we come out on common activities and thus grow together. We are proud of our corporate culture and every day we strive towards building strong, collaborative teams, and creating an inspiring place to work at.
About CellaVision
CellaVision is the world-leading provider of digital solutions for medical microscopy in the field of hematology. We have made it our business to help hematology laboratories around the world improve and transform the process of analyzing blood and other body fluids.
Software & Applications
·
CellaVision' s Headquarters
Development Manager Software Core
Loading application form
Already working at CellaVision?
Let's recruit together and find your next colleague.